The biggest bummer about getting hurt is that you have to stop playing and deal with it. Ouchie Powder was made to clean and heal scrapes and cuts super quickly and painlessly, so there's no pause in play time. Let's celebrate the magic that happens when we can keep playing.
​​​​​​​
Why is it that when we bring our kids to the toy store there's never anywhere for them to play? Let's provide kids with a fun place to keep playing in the store while reaching out to their parents when they need us the most: before they buy all the adventure and action-inducing toys that have boo-boo written all over them.  
Let's celebrate fun while helping families prepare for accidents so they're ready for when something happens.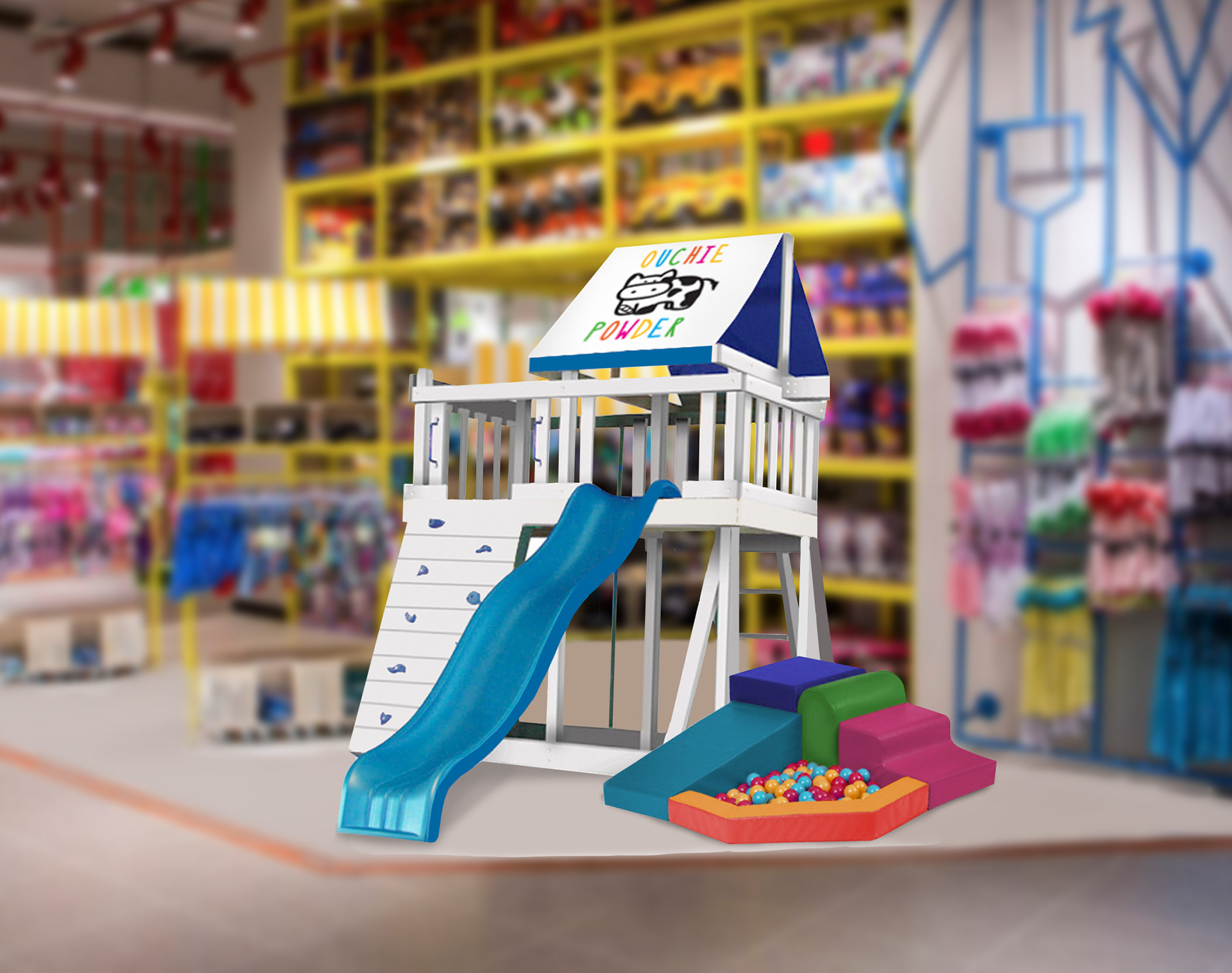 When you walk by our interactive billboard you'll notice that you're being followed by a giant cartoon cow and her little calf. Wherever you go, it goes and the little calf plays at your feet (or hooves). You stop to inspect this curious new friend and the cow will stop as well but the calf will keep playing on until it falls and scrapes its knee. That's when the mama cow takes out its Ouchie Powder, pours it on and the little calf gets up to keep playing.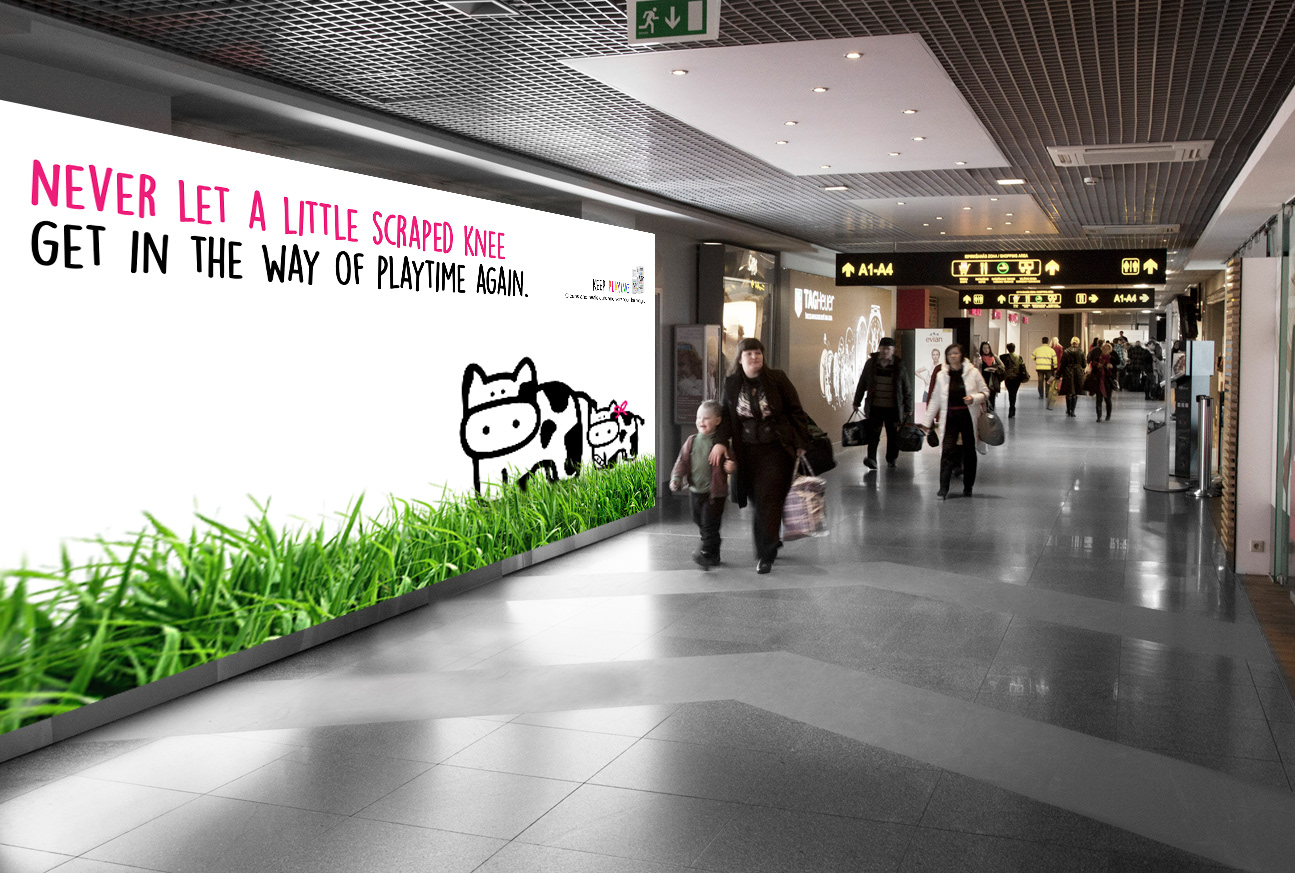 CW: Austin White / AD: Caro Latorraca