Cyclists love how technology compliments their ride, but hate how screens and alerts distract them from the road. 
SmartHalo

is an intuitive biking system that lives on your handlebar displaying all of the information you need in a simple, safe and bike-friendly way.  
Let's show everyone the joys of screen-free navigation.
SmartHalo.

We think. You pedal.
CW: Austin White / AD: Caro Latorraca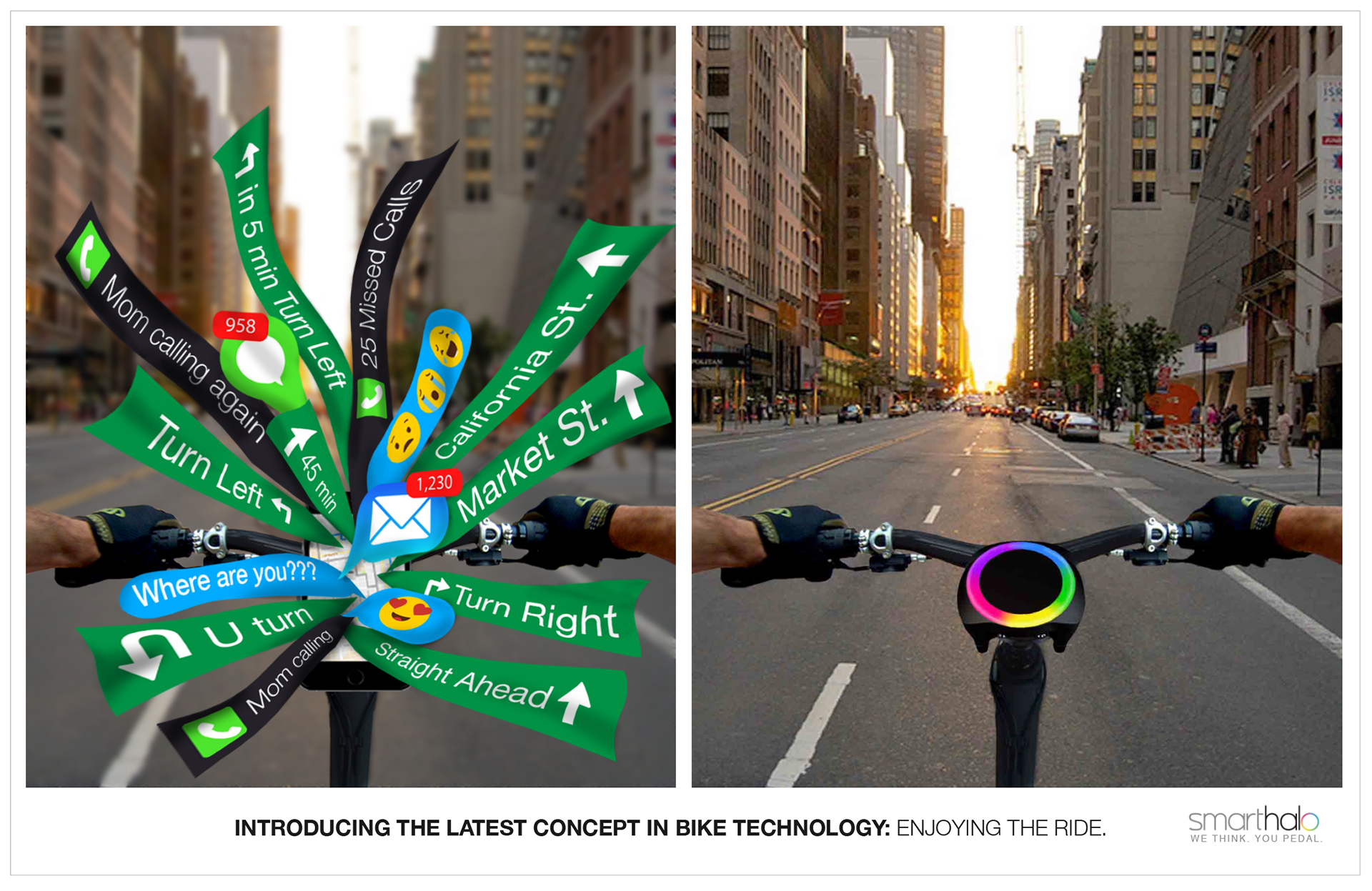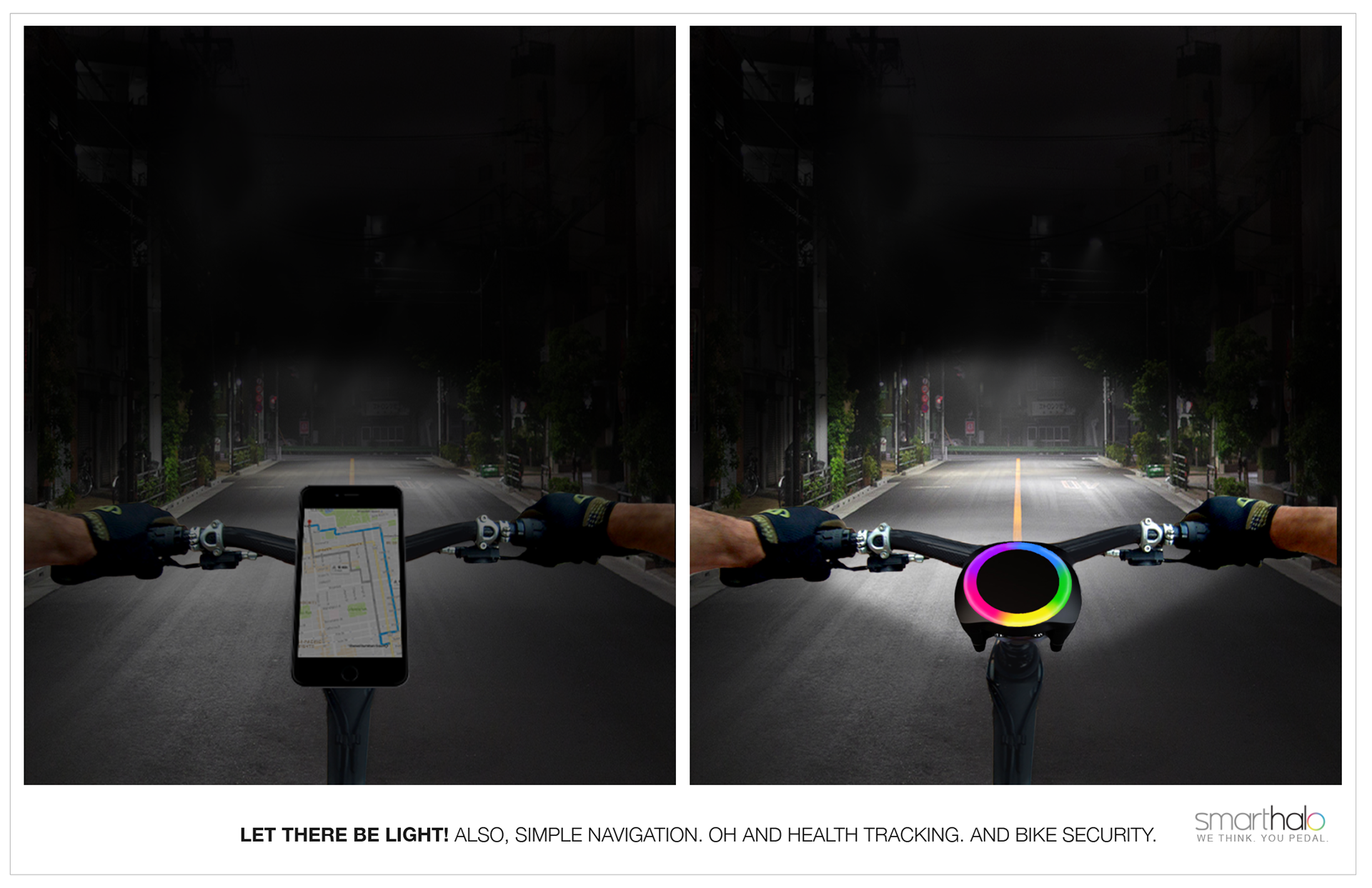 To show the ease and sophistication of how SmartHalo gets those notifications out of our way, let's have fun with with a transparent page ad.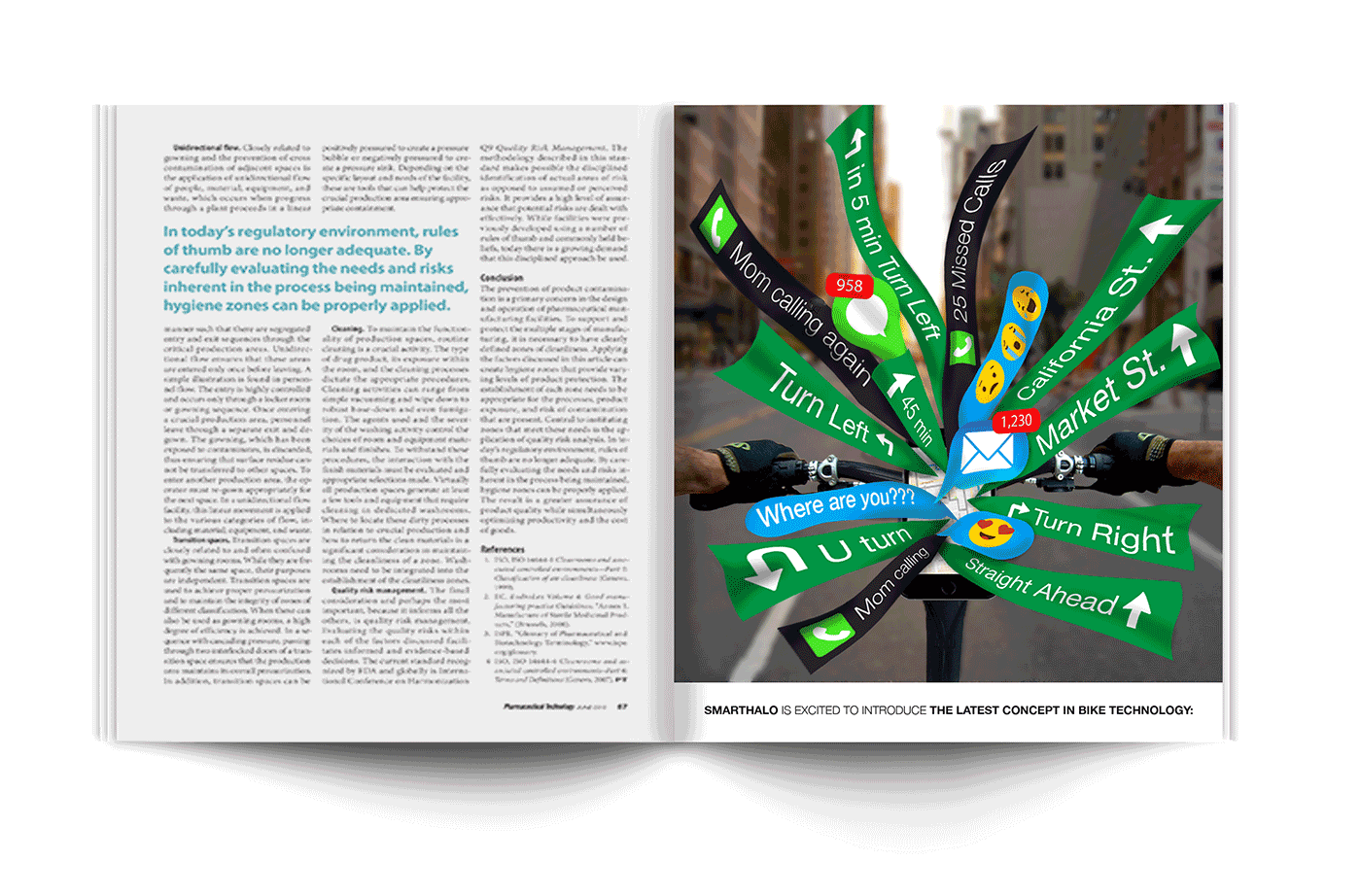 SmartHalo is all about getting rid of distractions and making it easy for us to get around. 
Bored while waiting for that bus?  Help SmartHalo cut down distractions by swiping away pesky notifications on our interactive ad.
SmartHalo is going to be spending a lot of time on your handlebars, so let's get some practice in. We'll leave some glow in the dark SmartHalo leave behinds right on people's handlebars around the city to introduce everyone to a smarter way to bike around.